Happy Mother's Day!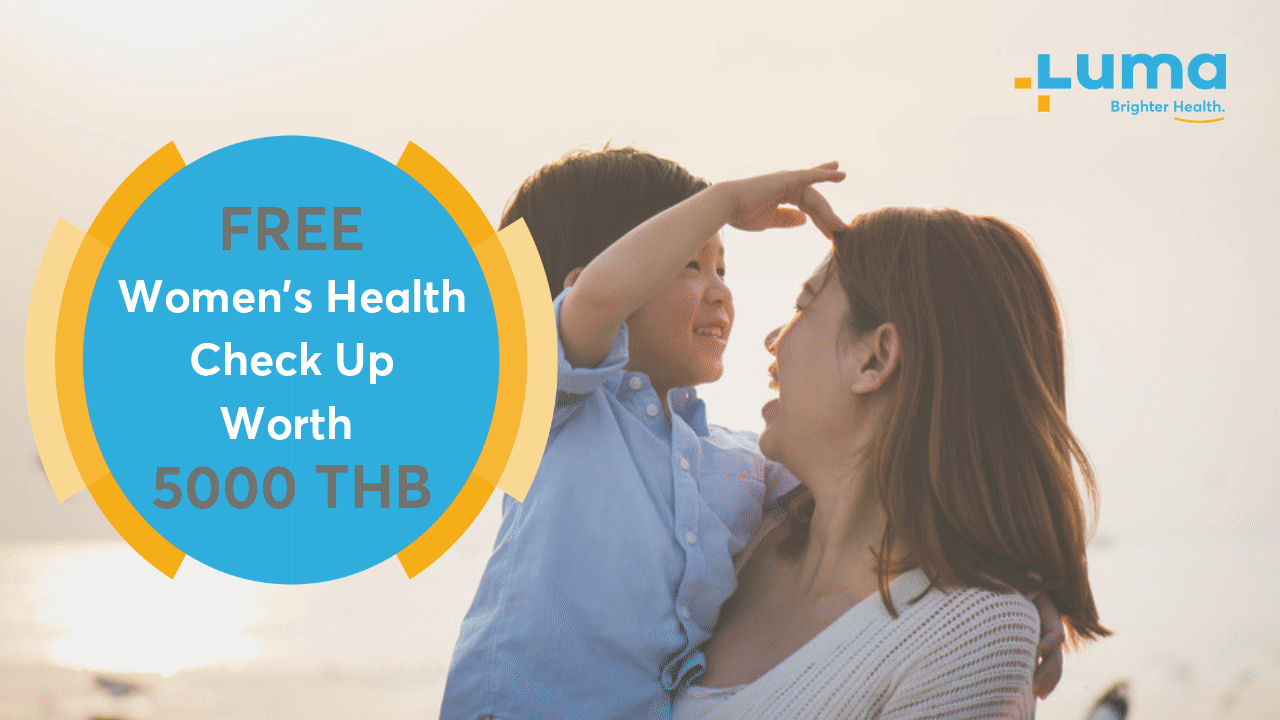 ---
We know how important your Mum is to you, that's why this Mother's Day we are helping you to thank your Mum for everything she's done for you by offering a
FREE 5000 THB WOMEN'S HEALTH CHECK UP
with every health insurance policy bought from the 2nd-30th August 2019*.
---
Regular health check ups help to detect problems early on and give your loved ones the best chance of getting the right treatment at the right time. Protecting your Mum's health will give you peace of mind, allowing you to enjoy every moment you share with them.
---
What Can You Expect When You Buy Health Insurance From Luma?
Luma's health insurance plans are designed to be simple and clear and always put the customer first. We provide comprehensive tailor-made coverage, whether you're looking for a basic plan, maternity or dental, we can customise your insurance plan to suit you.
Whichever zone of coverage you choose, our 24/7 emergency and multilingual support provide the care you in a medical emergency, no matter where you are in the world.
Luma members can also enjoy a no cash advance for both inpatient and outpatient treatments within our preferred medical network.
What is more, our in-house doctors can assess your case on demand, will offer guidance and support and if required may suggest a second opinion with relevant specialists. What's more, we also provide recommendations for the best inpatient and outpatient medical facilities, because your health is our priority.
So, whether you're looking to insure your family or yourself get in touch with our health insurance specialists today and see what plans we can offer you.
Celebrate Mother's Day and Get a Quote from Luma
*offer available to individuals who have not previously applied or completed policy payment for their Luma Health Insurance policy prior to 02/08/2019. Offer ends 30/08/2019 at 11:59pm (GMT +7).
The value of health check up voucher is equal to 5% of health insurance premiums (not more than 5000 THB). The promotion will be distributed at Luma Care Co., Ltd.'s discretion. Luma Care Co., Ltd. reserve the right to cancel this promotion at any point without prior notice.