"Luma Thailand Pass":

Covid-19 Insurance for Entering Thailand
Travel insurance plans designed to meet the health insurance requirements for visitors wanting to enter Thailand during the COVID-19 pandemic.
All plans offer:
- Cover up to 3.5 million THB (equivalent to at least 100,000USD)
- COVID-19 cover

A certificate will be provided to facilitate applications for the Certificate of Entry (CoE), as well as to present to relevant authorities when departing/arriving for Thailand.

Applying is easy and a certificate can be provided in LESS THAN 5 MINUTES!
Premiums start from 3,500 THB per policy.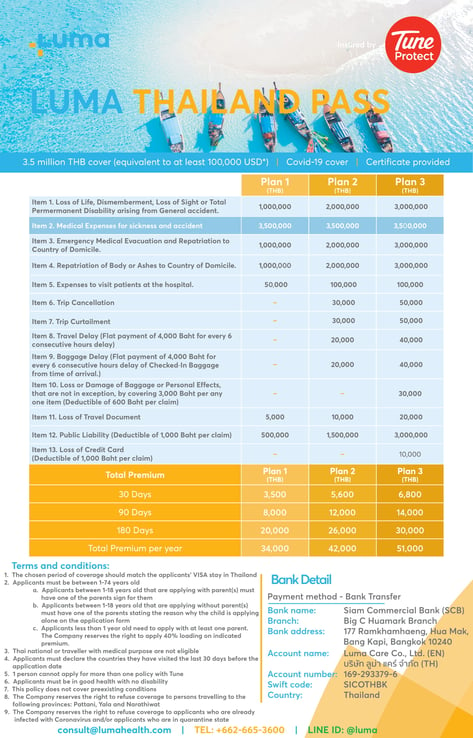 SPECIAL PROMOTION FOR THE THAILAND PASS MEMBERS!
By applying for our LUMA Thailand Pass, you will enjoy up to 15,000THB Cash back privilege by purchasing Luma's Asia Care Plus Thailand health solution before the end of your Luma Thailand Pass.
What are the benefits?
1- Cash back
2- Long term international premium health insurance
3- Full Cover for Cancer Treatment and new chronic conditions
4- Health Insurance policy with direct billing network in South East Asia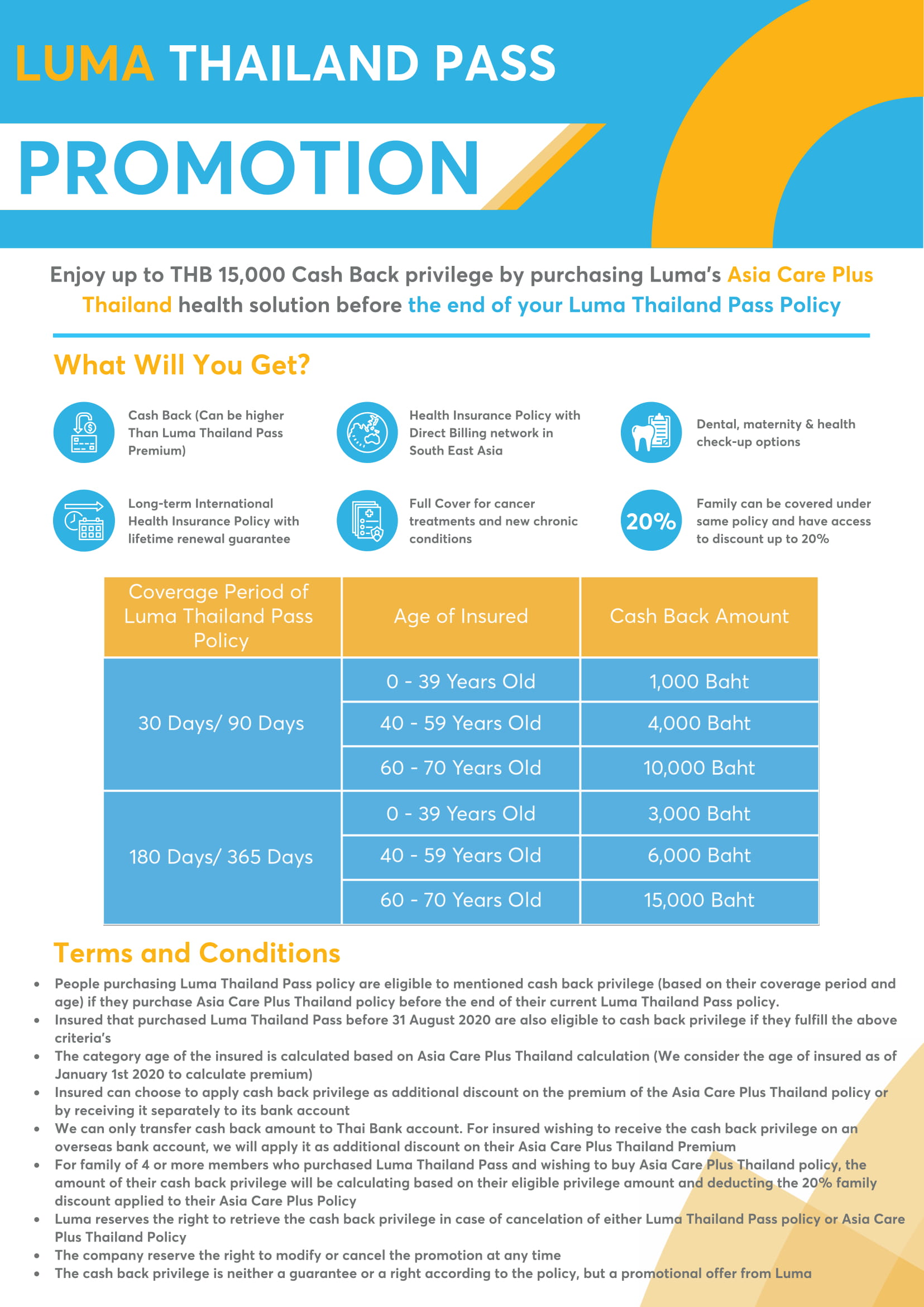 OIC License Number: 00008/2555
Interested? Simply Fill Below Form